Have you ever wondered if scheming relatives can steal your life insurance money? Insure.com recently sought out the answer to this very question for readers.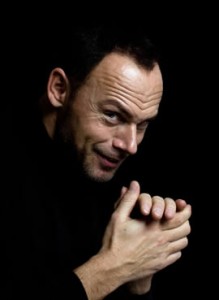 To understand what is often at the heart of inheritance wars – the "mysterious life insurance policy" – Reporter Ed Leefeldt turned to John O. McManus, McManus & Associates' founding principal and top AV-rated attorney, for help. As recognized by McManus:
"Life insurance is an area where you can get cute, coy and clandestine," warns John McManus, head of McManus & Associates, a New York City-based firm specializing in trusts and estates.
Leefeldt explains that assets such as homes, cars and furniture may be listed in a will, but others may not. Says McManus, "Life insurance, IRAs and joint bank accounts don't show up as part of the estate because they've already been distributed," says McManus. From the story:
Money from the life insurance policy is paid directly to the beneficiary, so other family members may not even be aware of a payout. The deceased also could have tucked away a life insurance policy in a trust that no one else knows about, McManus warns.
When it comes to contesting a life insurance beneficiary, the article notes that "it's tough to prove that mom was bonkers when she signed the policy, especially if an insurance agent was present." According to McManus:
"Even if the deceased walked around in pajamas talking to Elvis, they may still have had the capacity to understand what they signed," says McManus. Hiring a psychiatrist could also prove futile, unless the doctor actually knew the patient.
The piece goes on to discuss the lengths to which insurers will go in order to find beneficiaries and why you don't need to worry about the wrong person being paid. To read expert tips on how to avert family fights over intentions for the payout, check out the full story here.
For questions about how best to utilize life insurance to transfer wealth to loved ones, call us at 908-898-0100 or drop us an email at communications@mcmanuslegal.com.