Navigating the terrain with life insurance trusts for child beneficiaries can be difficult, particularly when dealing with a special needs trusts for children that will likely never be on their own. Insure.com recently called upon McManus & Associates Founding Principal John O. McManus for guidance on trusts, "inherently complicated instruments" according to the story's reporter Ed Leefeldt.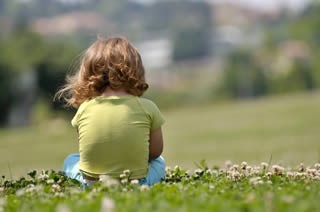 The article, straightforwardly titled "Life insurance trusts for child beneficiaries," explains that life insurance companies often won't pay the death benefit of a life insurance policy to a minor until he or she turns 18 unless a trustee or guardian has been named. Additionally, children may even face "estate taxes after a death, while the assets could be tied up in probate court" – trusts, however, ensure that life insurance money is "distributed according to your wishes, without delay."
Trusts are also a useful tool for another reason. According to McManus:
A trust can also "protect children from themselves," says John McManus, founder of an estate-planning law firm based in New York City. "If, at 18, a child gets it all, that could be a massively destructive injection of money," he warns. Instead, the money can be earmarked for health, education or — with the help of a trustee — a lifetime trust.
The article suggests a revocable trust for those of average wealth, "which can be changed and/or revoked if necessary." Of note: Sometimes you can simply write the name of the trustee on the beneficiary line of your life insurance policy, but always check with your life insurance company to make sure. For the wealthy, an irrevocable trust may be the best choice.
From the article:
This type of trust takes a bunch of assets, often including a life insurance policy, and "tosses them over the compound wall," says attorney McManus. In effect, you create a separate corporation to manage them.
As explained by Leefeldt, an irrevocable trust needs a lawyer's support; assets put in this trust can't be taken out, regardless of how much one's situation changes.
To learn how you can allow for changes in status when you create the original trust document (e.g., more kids, divorce, or a special needs child), check out the article in full. And to get help with the ins and outs of life insurance trusts for children and other loved ones, call 908-898-0100 to talk to the McManus & Associates team. Answers are a phone call away.