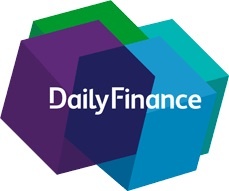 Michele Lerner, contributing writer for The Motley Fool, recently spoke with McManus & Associates Founding Principal John O. McManus to take a deeper dive on a recent chapter of the firm's educational series, "'These are a few of my favorite things' – Top 10 Considerations when Planning for Tangible Personal Property".
She this week published a very interesting article based on the conversation that's definitely worth the read. Lerner's story, "Stop Family Feuds Over Inheritances Before They Start," shares colorful examples, telling stats and "5 Tips to Prevent Family Fights Over Heirlooms" from McManus.
From the write-up:
"More than 50 percent of the lawsuits we see are about items that have a total asset value of less than 10 percent of someone's estate," says John O. McManus, an estate attorney and founding principal of McManus & Associates in New York City. "The toughest part about family fights over a piece of jewelry or a painting is that it isn't about the value of the item, it's about what it means to loved ones."
McManus goes on to say:
"Fighting over personal property is the match to the tinderbox of emotions…Sometimes feuds start because of lingering resentments over who worked the hardest to take care of Mom or Dad when they were sick or even over who got the biggest scoop of mashed potatoes at Thanksgiving every year."
To illustrate the all-too-common occurrence, Lerner shares several examples from John:
In one case, McManus says, a woman had her sister arrested for stealing less than $100 of clothing from their deceased mother's apartment. In another case, brothers split in a lifelong feud over their father's watch.
Lerner captures McManus' key advice at the end of the article with "5 Tips to Prevent Family Fights Over Heirlooms": Here's what made the cut:
1. Make an inventory.
2. Share your list with family members.
3. Appraise your property.
4. Set up a jury system.
5. Write a personal property memo.
To get more details on each of these five tips, check out the full story here.