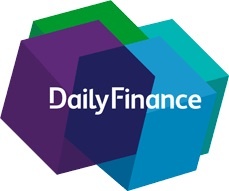 Michele Lerner, a contributing writer to The Motley Fool, this week turned to McManus & Associates Founding Principal John O. McManus to answer the question, "Who Should You Ask to Be Executor of Your Estate?" From the article:
"A common adage in the industry is to name your enemy as your executor as a means of revenge," says John O. McManus, an estate attorney and founding principal of McManus & Associates in New York City. "It's a thankless job. If you appoint someone you love as executor, get your house in order. Otherwise, appoint someone you do not."
Lerner points out that many people choose their closest relatives, but "before you decide, think hard about what you're asking this person to do."
She goes on to share that she talked to McManus about "what it means to be an executor and how to go about choosing one." Below are the questions for which she shares answers from McManus & Associates:
Q: What are the responsibilities of an executor?
Q: Do you need to have a financial or legal background?
Q: How much time does it take to be an executor?
Q: Should you have more than one executor or is it best to have only one?
Q: Is it best to ask someone before you name them in your will as executor?
Q: Can someone turn down the job of executor?
Q: Can you get compensated for the time you put in as an executor?
Q: Can you be sued as an executor?
Q: Is there anything an executor can do to reduce family fights over personal property?
To find all of our answers to Lerner's questions, check out the Daily Finance article here.