The Team: John O. McManus | Benjamin Carthew | Elizabeth Fojtu | John Kiely | Danika Miskelly
About Our Firm
McManus & Associates focuses its practice on wealth transfer as a means of asset protection and continuing a legacy of family values through generations. The firm's origin dates back nearly 20 years to its founding by John O. McManus, following his professional association with each of Dewey Ballantine and Jones, Day, Reavis & Pogue — two of the largest and most highly regarded law firms in the United States. Today, McManus & Associates represents individuals and families who maintain residences and assets throughout the world, and orchestrates sophisticated multi-generational asset transfer and trust planning. The firm's goal is to secure family wealth for generations from depletion due to estate tax, litigation, and actions inconsistent with family aspirations and wealth preservation. McManus & Associates is recognized in the Tri-State Area of New York, New Jersey, and Connecticut for its representation of executive and entrepreneurial families. The firm derives its greatest satisfaction by assisting families to visualize and to prepare a lifetime family mission to ensure the most complete estate plan and the efficient and effective transfer of affluence to loved ones and to charitable organizations. McManus & Associates is honored by Martindale Hubbell's highest award, The National Bar Register of Preeminent Lawyers, for its legal capability and ethical standards in the practice.
See all of our firm's Honors and Recognitions.
Find out more about what we do in Services.
↑ back to top
John O. McManus
John O. McManus received his Bachelor of Arts degree in political science and philosophy from Fordham University where he was awarded membership in phi sigma alpha for excellence in his major field of study and received his Juris Doctor from Fordham University School of Law. He practiced law for five years with the Wall Street law firm of Dewey Ballantine and with the national law firm of Jones, Day, Reavis & Pogue, with a concentration on estate planning and real estate transactions. In 1991, he formed his own firm representing individuals and families who are in the top percentile of financial success in the country. Mr. McManus participated in several estate planning and bar associations including a board membership on the Northern New Jersey Estate Planning Council where he recently completed his term as President of the Council. John also served on the Committee on Estates, Trusts and Surrogate's Courts of the Bar Association of the City of New York and the Committee on Real Property, Probate and Trusts of the American Bar Association. Furthermore, Mr. McManus is a member of the prestigious Society of Trust and Estate Practitioners and the European American Chamber of Commerce in New York. After 10 years of receiving Martindale Hubbell's highest rating (AV) as a practicing attorney, he was named to the National Bar of Preeminent Lawyers. Mr. McManus was also named by Avenue Magazine as one of the top trusts and estates attorneys in the New York City area. He is regularly invited by financial institutions and accountants to speak on current estate planning topics and continuing education requirements within the estate planning industry and has been quoted in such well-known publications as the Wall Street Journal, New York Times and Forbes. Mr. McManus is admitted to practice law in New York, New Jersey and Connecticut. John is also actively involved in his community as the Chairman of the St. James Church Financial Advisory Committee overseeing 3,000 families within the parish, as a Board Member and Chairman of the Endowment Committee of the Somerset Hills YMCA whose facility is recognized as one of the largest and most successful in the nation, as a member of the Advisory Board of the Sisters of Christian Charity, and through his support of The Pingry School Parents Association, supporting the school his children currently attend. Some of John's personal interests include mountain biking and RV travel through the National Parks.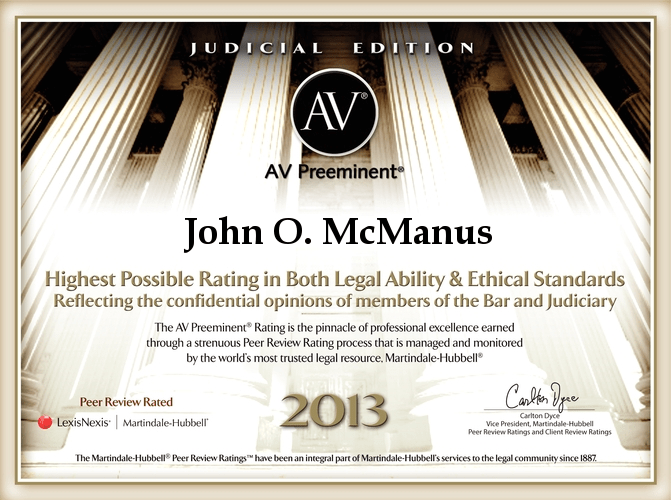 ↑ back to top
Benjamin Carthew
Benjamin Carthew received his Bachelor of Arts degree in History, while also undertaking a minor concentration in Politics from the University of Virginia and received his Master of Arts degree in History from the City College of New York. Completing his seventh year with the firm, Mr. Carthew is actively involved in all aspects of our practice. As a leader in our Estate Planning Department, he has been particularly dedicated to developing our peer-acclaimed documents and the most intricate strategies to help ensure the most efficient transfer of wealth between our clients and their loved ones. Ben enjoys conveying sophisticated techniques to our successful clientele and is not only committed to imparting to them a comprehension of critical planning, but is also driven by his desire to ensure that their most profound and dearly held wishes are satisfied. He is a fervent believer in the importance of ongoing education in our ever-changing industry. As a result, he has spearheaded efforts to enhance our practice and stay ahead of our competition through the research of the latest progress in the field and participation in seminars, including the prestigious Heckerling Institute on Estate Planning. When away from the office, Ben is devoted to his other passion, historical enrichment, and recently completed his Master's thesis, a comprehensive study and analysis of Manhattan's early twentieth century environment as a part of the larger processes of urbanization in American cities during this period. He also enjoys performing genealogical research, cooking, fishing, and all things sports, especially Green Bay Packers football.
↑ back to top
Elizabeth Fojtu
Elizabeth Fojtu received her Bachelor of Arts degree in international business and Russian language from Lafayette College where she graduated cum laude and she received her Paralegal Studies Certificate from St. Peter's College. Presently, Ms. Fojtu is studying for her Masters of Science of Law (JSM) in International Tax and Financial Services at Thomas Jefferson School of Law. Before her entry into the legal field, Elizabeth was a special features writer and research manager for the Los Angeles Times in Moscow, Russia and a regular contributing writer for The Prague Post and Eastern Europe Report in the Czech Republic and Washington, D.C. respectively. She has been employed in the legal profession for almost a decade, focusing entirely on Trusts and Estate law. Elizabeth heads the Estate Administration Department at our firm, probating and administering complex estates of clients who have passed away. Ms. Fojtu assists our clients in the process of navigating the surrogates' courts, marshaling estate assets, preparation of the required Federal and State estate tax returns, distribution of assets to the designated beneficiaries, and the funding and management of testamentary trusts. Additionally, she is very focused and actively involved in estate planning – drafting, reviewing, and overseeing the final execution of our estate planning documents with clients. One of her greatest professional rewards comes from explaining complex legal jargon to our clients in a simple and understandable fashion. Her keen empathy for our clients' needs to nurture and protect their families comes from her personal experience being a mother of four who homeschooled her children for many years.
↑ back to top
John Kiely
John Kiely graduated cum laude from Washington & Lee University with a Bachelor of Arts degree in History. While at Fordham University School of Law, he was an extern for the Honorable Anita Florio in the 2nd Appellate Division of New York. Mr. Kiely became associated with the firm in 2009 and since that time he has drafted a variety of estate planning documents, researched complex domestic and international estate and tax planning strategies, and worked on estate administrations. John is also known for estate litigation work and recently prevailed in court to modify a decedent's trust and to admit an improperly executed will into probate. Mr. Kiely received a Masters in Taxation (LLM) from New York University School of Law in September, 2010. In times of significant legislative changes, John is the leading individual to establish legislative history and congressional sentiment as tax laws are in flux. He is recognized with the distinction of being admitted to practice law in four States: New York, New Jersey, Connecticut, and Florida.
↑ back to top
Danika Miskelly
Danika Miskelly received her Bachelor of Arts degree in international relations and Spanish from Knox College. While in college she studied abroad in Buenos Aires, Argentina focusing on the economics and politics of Latin America and worked at the American Chamber of Commerce in Buenos Aires. Ms. Miskelly worked for many years in the field of international trade law in Washington, D.C. and in the telecommunications industry in New Jersey. She has extensive experience negotiating and drafting national and international contracts. Danika conducts our client outreach to ensure that our clients' estate planning documents are continuing to protect them and their families as initially intended. She is committed to making sure all our clients' documents current, as changes continue to take place in people's lives as well as in the law. When not at work, Danika   enjoys spending time with her family, working with local community groups, and traveling.
↑ back to top