The Team: John O. McManus | Benjamin Carthew | Elizabeth Fojtu | Thomas Bulger | Dominic Pepper | Maureen Debrot
About Our Firm
McManus & Associates focuses its practice on wealth transfer as a means of asset protection and continuing a legacy of family values through generations. The firm's origin dates back nearly 25 years to its founding by John O. McManus, following his professional association with each of Dewey Ballantine and Jones, Day, Reavis & Pogue — two of the largest and most highly regarded law firms in the United States. Today, McManus & Associates represents individuals and families who maintain residences and assets throughout the world, and orchestrates sophisticated multi-generational asset transfer and trust planning. The firm's goal is to secure family wealth for generations from depletion due to estate tax, litigation, and actions inconsistent with family aspirations and wealth preservation. McManus & Associates is recognized in the Tri-State Area of New York, New Jersey, and Connecticut for its representation of executive and entrepreneurial families. The firm derives its greatest satisfaction by assisting families to visualize and to prepare a lifetime family mission to ensure the most complete estate plan and the efficient and effective transfer of affluence to loved ones and to charitable organizations. McManus & Associates is honored by Martindale Hubbell's highest award, The National Bar Register of Preeminent Lawyers, for its legal capability and ethical standards in the practice.
See all of our firm's Honors and Recognitions.
Find out more about what we do in Services.
↑ back to top
John O. McManus                                  Founding Principal
John O. McManus received his Bachelor of Arts degree in political science and philosophy from Fordham University where he was awarded membership in phi sigma alpha for excellence in his major field of study and received his Juris Doctor from Fordham University School of Law. He practiced law for five years with the Wall Street law firm of Dewey Ballantine and with the national law firm of Jones, Day, Reavis & Pogue, with a concentration on estate planning and real estate transactions. In 1991, he formed his own firm representing individuals and families who are in the top percentile of financial success in the country. Mr. McManus participated in several estate planning and bar associations including a board membership on the Northern New Jersey Estate Planning Council where he recently completed his term as President of the Council. John also served on the Committee on Estates, Trusts and Surrogate's Courts of the Bar Association of the City of New York and the Committee on Real Property, Probate and Trusts of the American Bar Association. Furthermore, Mr. McManus is a member of the prestigious Society of Trust and Estate Practitioners and the European American Chamber of Commerce in New York. After 10 years of receiving Martindale Hubbell's highest rating (AV) as a practicing attorney, he was named to the National Bar of Preeminent Lawyers. Mr. McManus was also named by Avenue Magazine as one of the top trusts and estates attorneys in the New York City area. He is regularly invited by financial institutions and accountants to speak on current estate planning topics and continuing education requirements within the estate planning industry and has been quoted in such well-known publications as the Wall Street Journal, New York Times and Forbes. Mr. McManus is admitted to practice law in New York, New Jersey and Connecticut. John is also actively involved in his community as the Chairman of the St. James Church Financial Advisory Committee overseeing 3,000 families within the parish, as a Board Member and Chairman of the Endowment Committee of the Somerset Hills YMCA whose facility is recognized as one of the largest and most successful in the nation, as a member of the Advisory Board of the Sisters of Christian Charity, and through his support of The Pingry School Parents Association, supporting the school his children currently attend. Some of John's personal interests include mountain biking and RV travel through the National Parks.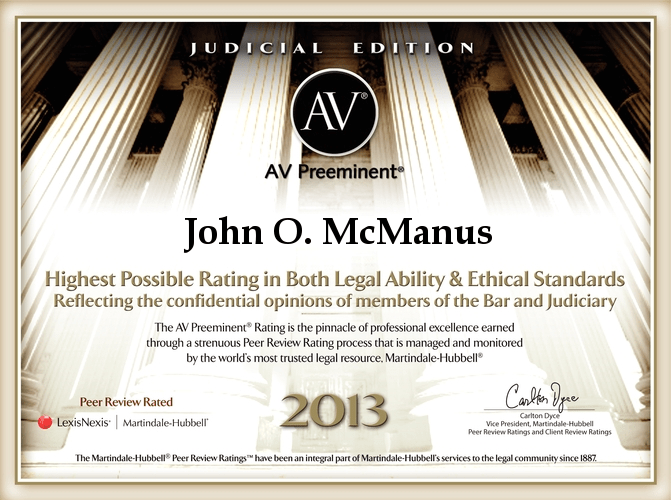 ↑ back to top
Benjamin Carthew
Head of Wealth Transfer and Asset Protection Practice Group
Benjamin Carthew received his Bachelor of Arts degree in History, while also undertaking a minor concentration in Politics from the University of Virginia and received his Master of Arts degree in History from the City College of New York. Completing his tenth year with the firm, Mr. Carthew is actively involved in all aspects of our practice. As a leader in our Estate Planning Practice Group, he has been particularly dedicated to developing our peer-acclaimed documents and the most intricate strategies to help ensure the most efficient transfer of wealth between our clients and their loved ones. Ben enjoys conveying sophisticated techniques to our successful clientele and is not only committed to imparting to them a comprehension of critical planning, but is also driven by his desire to ensure that their most profound and dearly held wishes are satisfied. He is a fervent believer in the importance of ongoing education in our ever-changing industry. As a result, he has spearheaded efforts to enhance our practice and stay ahead of our competition through the research of the latest progress in the field and participation in seminars, including the prestigious Heckerling Institute on Estate Planning. When away from the office, Ben is devoted to his other passion, historical enrichment, and recently completed his Master's thesis, a comprehensive study and analysis of Manhattan's early twentieth century environment as a part of the larger processes of urbanization in American cities during this period. He also enjoys performing genealogical research, cooking, fishing, and all things sports, especially Green Bay Packers football.
↑ back to top
Elizabeth Fojtu                                                       Head of the Estate Administration Practice Group
Elizabeth Fojtu received her Bachelor of Arts degree in international business and Russian language from Lafayette College where she graduated cum laude and she received her Master of Science of Law (J.S.M.) in International Tax and Financial Services from Thomas Jefferson School of Law where she graduated summa cum laude. She is a regular contributing editor to the Foreign Tax and Trade Briefs published by Matthew Bender for LexisNexis and has published in Tax Talk, the journal of the South African Institute of Tax Practitioners. Before her entry into the legal field, Elizabeth was a special features writer and research manager for the Los Angeles Times in Moscow, Russia and a regular contributing writer for The Prague Post and Eastern Europe Report in the Czech Republic and Washington, D.C. respectively. She has been employed in the legal profession for over a decade, focusing entirely on Trusts and Estate law. Elizabeth heads the Estate Administration Practice Group at our firm, providing trust advisory services and administering complex estates. Ms. Fojtu assists our clients in the process of navigating the surrogates' courts, marshaling estate assets, preparation of the required Federal and State estate tax returns, distribution of assets to the designated beneficiaries, and the funding and management of testamentary trusts. Additionally, she is very focused and actively involved in estate planning – drafting, reviewing, and overseeing the final execution of our estate planning documents with clients. One of her greatest professional rewards comes from explaining complex legal jargon to our clients in a simple and understandable fashion. Her keen empathy for our clients' needs to nurture and protect their families comes from her personal experience being a mother of four who homeschooled her children for many years.
↑ back to top
Thomas (TJ) Bulger
Wealth Transfer
Thomas 'TJ" Bulger joins Ben in the wealth transfer department. He graduated Summa Cum Laude from Ramapo College, a rising star in US News Top Regional Colleges, where he was published in the Council of Public Liberal Arts Colleges' (COPLAC) Journal, Metamorphosis. In many ways, TJ is the face of the firm, coordinating and drafting documents for review and execution. TJ is a musician and loves history.
↑ back to top
Dominic Pepper
Head of Family Sustainability and Philanthropy Practice Group
Dominic Pepper earned his BA and MEd from the University of Notre Dame followed by an MPA from Princeton University. After graduating from the Theology Honors Program, Dominic received an AmeriCorps American Service Award and taught 5th grade in Kansas City. He built a new literacy program and received funding through a Panzica grant, awarded for exceptional ideas in educational advancement. While in Kansas City Dominic worked with the Kauffman Foundation writing curriculum and working as a life coach in the Kauffman Scholars Program, a college readiness initiative for at risk urban youth. Moving back to NJ, Dominic began his work in the field of education policy with E3, Excellent Education for Everyone, a Newark based non-profit. From E3, Dominic moved to a new 501c4, We Can Do Better New Jersey. Awarded grants from the Walton Family Foundation, the Simon Family Foundation, the American Federation for Children and many others, WCDBNJ mobilized urban communities of New Jersey around legislation that would help provide greater educational access for low-income families in underperforming school districts. Dominic helped develop program messaging and a social media campaign to empower urban communities to lead the education reform debate. He worked with civic, community, and thought leaders capacitating them with a grammar to further engage their own communities and political leaders. WCDBNJ hosted a rally in Trenton with over 2,500 people and coordinated legislative office visits with constituents from each district. Furthermore, Dominic worked with teams at Google, Facebook and YouTube to create ad campaigns around education issues and built a social media presence for the non-profit.
Dominic continues to be involved heavily in the not for profit sector. Serving on young professional and associate boards for Generation Citizen, The Anti-Violence Project, TriCounty Scholarship Fund and others. His writings have been published in many major media outlets and two academic journals.
At our firm, Dominic works to help promote family sustainability through philanthropy. By working to engage the entire family in meaningful conversations around giving back, the family learns to share thoughts, express values, and make important decisions as a team. Instead of preparing strong independent individuals at home to be sent out to join others teams, we focus on building a strong 'home team'. We assist in matching donors with high quality organizations doing good work in the community and designing vehicles to gift with the greatest impact.
↑ back to top
Maureen Debrot
Estate Administration and Head of Income Tax Practice Group
Maureen Debrot graduated summa cum laude with a Bachelor of Science degree in Accounting from the University of Scranton and was inducted into the Alpha Sigma Nu honor society. She began her professional career at PricewaterhouseCoopers as a Certified Public Accountant, and then entered private business as a corporate manager and financial analyst. Maureen combined her business experience and passion for education to help establish a Montessori religious education program at her church, and to organize a nonprofit educational cooperative in her local community. She then took a position as business manager for a private academy where she successfully obtained funds from foundations and governmental sources for new curriculum materials, facility renovations and upgrades in technology.
At our firm, Ms. Debrot provides analytical support for the Estate Administrative Practice Group, as well as ensures the most advantageous execution of our client's Wills and Trusts by assisting them with the appropriate titling of assets and beneficiary designations. Her strong ability to organize and establish streamline processes has led to the establishment of our new tax department which she heads. This initiative will help us to provide our clients with services that are integral to their estate planning and administration needs.
She is a wife and a mother of four daughters. She is currently involved with a local nonprofit swim team organization helping to secure grants and donations for a new state of the art pool facility.
↑ back to top