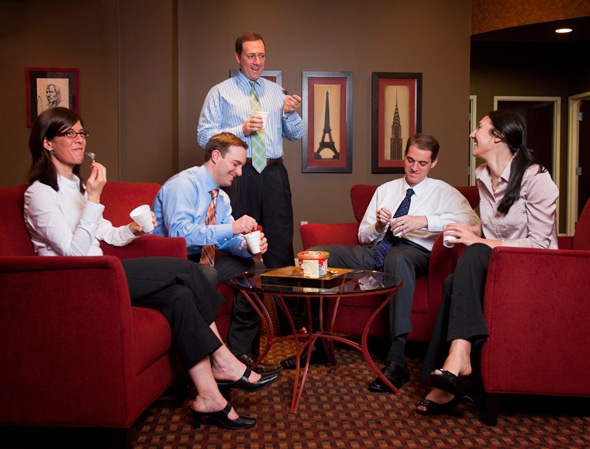 We're proud to announce that New York Enterprise Report has chosen McManus & Associates as one of the 10 Great Places to Work, citing our modern client philosophies and the opportunities and benefits offered to our employees.
"Forget the stuffy offices full of dark mahogany furniture found in traditionally conservative firms of estate and trust attorneys. McManus & Associates has created a modern law firm, both in interior design and client management philosophies. The firm encourages employees' personal ownership of the work product within the framework of a team approach. Each employee becomes an integral part of the entire process."
See the full feature here.